I ran for the office of City Commissioner of Hollywood, FL.
I used Google, Bing and Facebook to reach my audience. For the length of my campaign:

1. Google was my personal business card: 7 out of 10 links on the front page for my name, Rick Valdez.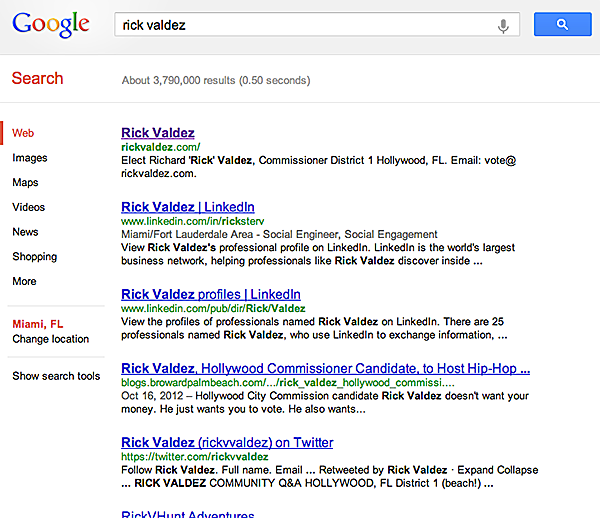 2. Bing declared there was only one "Hollywood Commissioner" from coast to coast.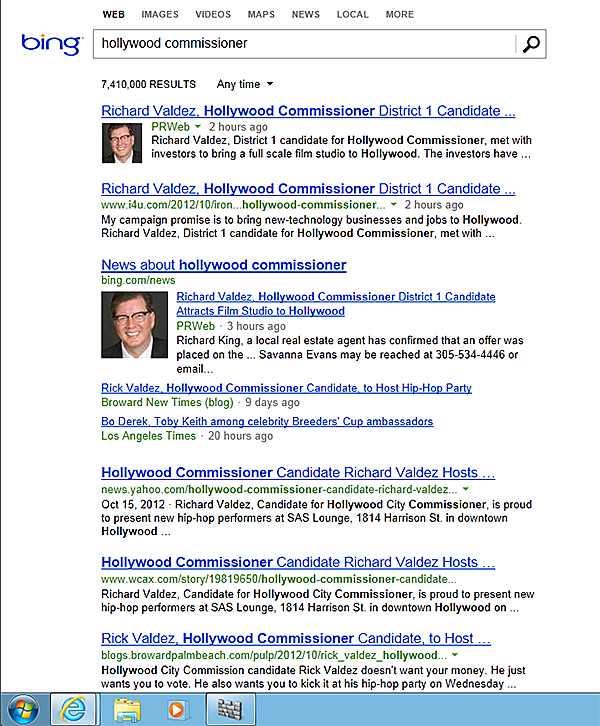 3. On Facebook, I programmatically compared the county voter rolls with Facebook profiles,
and sent constituents a personalized message.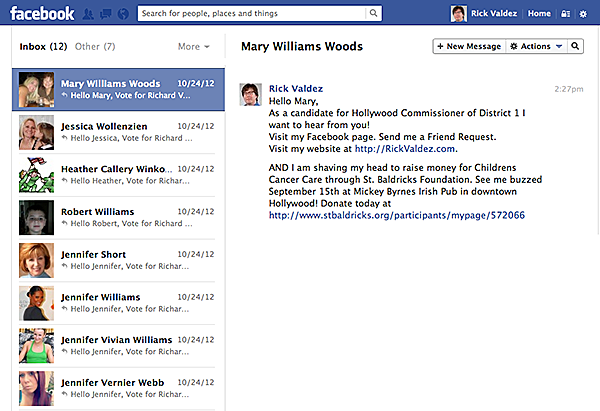 Results: